By C.J. Hirschfield
March 30, 2022
I don't know if a film completely focused on the business of trauma cleaning, or a film wholly centered on the complicated life of Sandra Pankhurst would work on its own, but when these themes are combined, the result is a compelling and compassionate Australian documentary that embodies the phrases "There but for the grace of God go I," and "It's a dirty job, but somebody's gotta do it." Clean just had its world premiere March 12 at SXSW 2022 Film Festival, and focuses not only on Pankhurst's successful enterprises– her cleaning business, her book, her inspirational public speaking—but on the painful journey that led her to each.
So what exactly is trauma cleaning? Pankhurst's Melbourne-based firm advertises work that needs to be done around homicides, suicides, mold, homeless encampments, flood, fire, industrial accidents, squatters, the deceased, meth lab cleanups, and hoarding, just to name a few.
"It's not a job for the faint hearted," she says, adding that "it takes a special kind of person." "Qualified and compassionate" is what potential employees are told they have to be.
Clean introduces us to the earnest (and seemingly happy) workers as well as some of their clients, and we observe just how far empathy and respect can go in bringing dignity—and yes, be
auty—to the nasty work. But some of the pain employees observe can't be sugar-coated—or forgotten. They are encouraged to talk it out, which seems to make all the difference. Brian is particularly disturbed by scenes that involve children, and his pregnant wife takes the time to let him openly discuss his anxieties. Another worker candidly explains that he himself had a hoarding problem, and how that informs the empathy with which he engages with his clients.
"We like what we do because it helps change people's lives," says one, and another: "We don't judge."
Some scenes are genuinely tough to watch, but there's a real sense of satisfaction in seeing peoples' spaces being positively transformed. The clients' humanity—and appreciation of the cleaning teams—is beautifully documented.
Pankhurst's own story, which is woven in and out of scenes of the business she created 30 years ago, is actually marked by serious trauma, and from
a very early age. The film uses a few dramatic "reconstructions" to convey the different decades of her life, which, along with original music by Patrick Grigg and photography by Louis Dai helps tell a story with many rather shocking twists and turns that I won't reveal here. She also contracted chronic obstructive pulmonary disease (COPD) decades earlier at a worksite that lacked personal protective equipment (PPE), which is now threatening her health.
Pankhurst's dramatic life, and how she overcame her own trauma, is documented in a successful biography, which then led her to becoming an in-demand public speaker.
Throughout Clean we see the many tools used to wash physical spaces marked by trauma:  hazmat suits, special products (including a liquid "vomit control agent") and washer/dryers. How can people ever clean up after the emotional trauma they've experienced in their lives?
According to Pankhurst, we're all fractured, and we should be kind to ourselves, and others. "People should belong to each other," says the larger-than life character.
When asked how this bawdy, funny, determined, damaged, successful woman wants to be remembered, she says "as a kind human being—nothing more, nothing less."
Clean – Australia; in English; 92 minutes
C.J. Hirschfield retired after 17 years as Executive Director of Children's Fairyland, where she was charged with the overall operation of the nation's first storybook theme park. Prior to that, she served as an executive in the cable television industry where she produced two series, ran San Francisco's public access channel and advocated on behalf of the industry. A former writer for Film Month, she also penned a weekly column for the Piedmont Post for 13 years and now writes features and reviews for EatDrinkFilms. C.J. holds a degree in Film and Broadcasting from Stanford University.
Hirschfield currently serves on the programming team for the Appreciating Diversity Film series showing free documentaries in Oakland and Piedmont, as well as on the advisory board of Youth Beat, a youth media training program that provides low-income Oakland students with the tools and opportunities they need to thrive in today's workforce.
C.J. says, "A good documentary takes us places we never could never have imagined, and changes the way we see the world."
__________________________________________________________________________________________________________________
L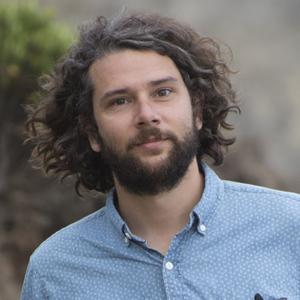 achlan McLeod- Director
Lachlan McLeod is an independent filmmaker and co-founder of Walking Fish Productions, a Melbourne-based production house that specializes in bold, character-led documentaries. Lachlan has been making films for over ten years and believes documentaries have a unique power to transport us into unfamiliar worlds, perspectives and stories.
Lachlan views his role as a director as building trust and respect with subjects, while remaining true to the larger vision of a project. He believes in gut feelings, persistence and thinks that the best content is often what you can't plan for.
Amongst Lachlan's long form credits is comedy feature documentary Big in Japan (2018), which had its international premiere at Oscar-qualifying festival DocEdge (NZ) and is now streaming on Amazon Prime. Aside from Clean, Lachlan is directing his next feature documentary Guardians of the River, about an Indigenous activist's attempts to save a mighty river from Papua New Guinea's largest ever proposed mine.
Visit his "Life on Film" website.
DIRECTOR'S STATEMENT
"What is the role of a trauma cleaner?" This was one of the first questions I asked Brian, one of the workers in our documentary. I expected an answer that spoke to the huge variety of jobs they tackled. The cleaning of crime scenes, death, hoarding and squalor (just to name a few of their tasks on the extensive list). Or maybe it would be an answer that described their specialized training in advanced cleaning techniques. However, what he said was much more unexpected and profound. "Our job is to make a place look like nothing ever happened…to help people move on." It was clear that for him the work at STC was about something that ran much deeper than chemicals and cleaning techniques; he was speaking to the value of the public not having to walk past the remains of a car accident, or a family not having to witness the blood stains left behind by the death of a loved one.
What you produce in a character-led documentary like this one is largely defined by the perspectives of the people you are filming. That is why coming across Sandra Pankhurst and the workers at STC was unexpectedly uplifting. After meeting them I knew that this film wouldn't offer any simple answers, but would approach this world from an empathetic position. Sandra and the workers don't judge their clients, because as Sandra was always quick to remind me, "this could be you, could be me, could be anyone tomorrow… life can be very fragile." This sentiment was
reassuring because it told me that people would be able to relate to what we were filming. I know I certainly did.
In making this documentary, I knew that we had to come at it from this perspective. The work itself is heavy and confronting. It deals with mental health issues, personal tragedies and human fragility. I didn't want this film to be a piece of 'trauma porn' that fuels our morbid curiosity or a generic hoarder show that pretends everything can be fixed after a deep clean. These types of documentaries don't teach us much about ourselves.
Sandra and her staff's empathy also comes from their diverse histories and the fact that most of them have experienced hardship. None of them could ever imagine being a domestic cleaner, spending their days "chasing pubes around a bathroom floor" as one worker put it. Watching them on jobs, I knew that they felt their work made a difference and that their connection with their clients was real. Having a clean space is something that we take for granted. Whether it is removing blood, human waste, used needles or accumulated junk, the workers are giving their clients space and lightness, a place they can actually live and grow in.
Sandra was always the natural focus of our documentary. She describes her larger-than-life story as a "roller coaster ride," full of hard lessons that have led her to today's successes – such as her incredibly successful trauma cleaning company. Out of pure coincidence, our filming began at a key turning point in her life. Her lungs were deteriorating, which meant that she could no longer go along to the cleaning jobs she always loved. She felt the time was right to seek out the acceptance she never had growing up, both through embarking on a journey as a public speaker and seeking out her birth mother. Filming Sandra over three years, I got to know her well. Watching her cycle through these realizations and experiences brought with it a variety of emotions. But whether it was the challenges of her past or the present, Sandra brushed them off and got back up. I don't think many people can fill the space required in a feature documentary. Sandra certainly did.
'Trauma' is a universal concept and something we as humans all encounter in different ways and degrees. I learnt a lot through the experience of making 'Clean' and I think the core of these ideas will carry through for audiences too. Sandra and her workers have built a career around making the unlivable livable. They demonstrate to us the importance of human connection, compassion, lightness and moving forward. I hope the audiences of Clean feel the same.